Discover all the ways we can help you amaze.
We deliver inspired creativity on demand. Our extended family of writers, performers, creative directors, instructional designers and producers collaborate to craft innovative and compelling experiences.
Our Core Capabilities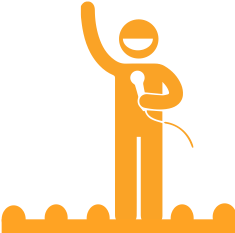 Talent
On-cue deftly blends key directives and entertainment to create a one-of-kind experience of "Personality over PowerPoint." With a talent pool ranging from hosts to comedians to dancers to psychological illusionists, we transform "general" sessions into exceptional ones.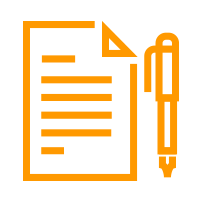 Writing
On-Cue doesn't just write for you we write as you. We immerse ourselves in every aspect of your culture and message to create scripts that entertain, inform and connect.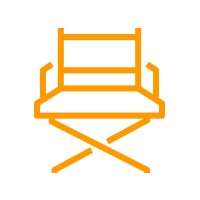 Creative Direction
On-Cue is ready to take your project to the next level! We partner with you to deliver your message in ways unimagined.
From team building to soft-skills training to making pre-existing programs more engaging, On-Cue collaborates with you and your client's internal resources to create measurable, transformative learning experiences.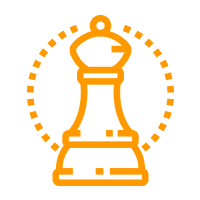 Gamification
Come on down! On-Cue has created and hosted hundreds of highly interactive gamification experiences. We test product knowledge, track the effectiveness of a presentation, or simply provide a meeting break fueled by your audience's competitive spirit. We've adapted classics like:
Minute to Win It • The Price Is Right • Family Feud • Who Wants to Be a Millionaire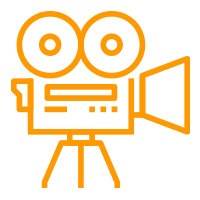 Video Production
Custom video production by On-Cue turns dull into dazzling. Our passionate filmmakers take ownership of every video project from start to finish, ensuring your vision fills and transcends the screen.