Digital Gamification in Pharma
A biopharmaceutical research company with over 30 million patients treated annually.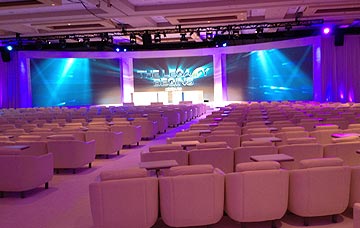 Needs:
Equip the sales force to meet consistent standards of performance, despite being comprised of new and experienced reps. Generate a unified high standard detail and endpoint presentation. Create a peer-to-peer experience that inspires social learning, allowing everyone to be both teacher and student.
Tactics:
Created an app that drew on the popularity of "Pokémon Go!" to allow the sales force to "capture" great physician details delivered by fellow associates. Seized the interest of both veteran and new reps by creating a fun, supportive atmosphere allow them to improve their skill sets. Populated a video wall of the best practices and make them accessible for downloading by the entire sales force to view.
Results:
Successfully generated a new and improved standard for details and endpoints in the company. Also, built a virtual learning tool that can be utilized throughout the year to emphasize what great performance looks like.